Better late than never? It's about time I do my Ipsy review now that it's officially July, right?
For anyone unfamiliar with
Ipsy
, it's a Monthly Beauty Subscription that runs $10/month. They send 4-5 sample, deluxe, or full-size items each month.
Ipsy
tends to be more make-up focused than Birchbox, so if you're only going to get one and you want make-up,
Ipsy
should be your choice.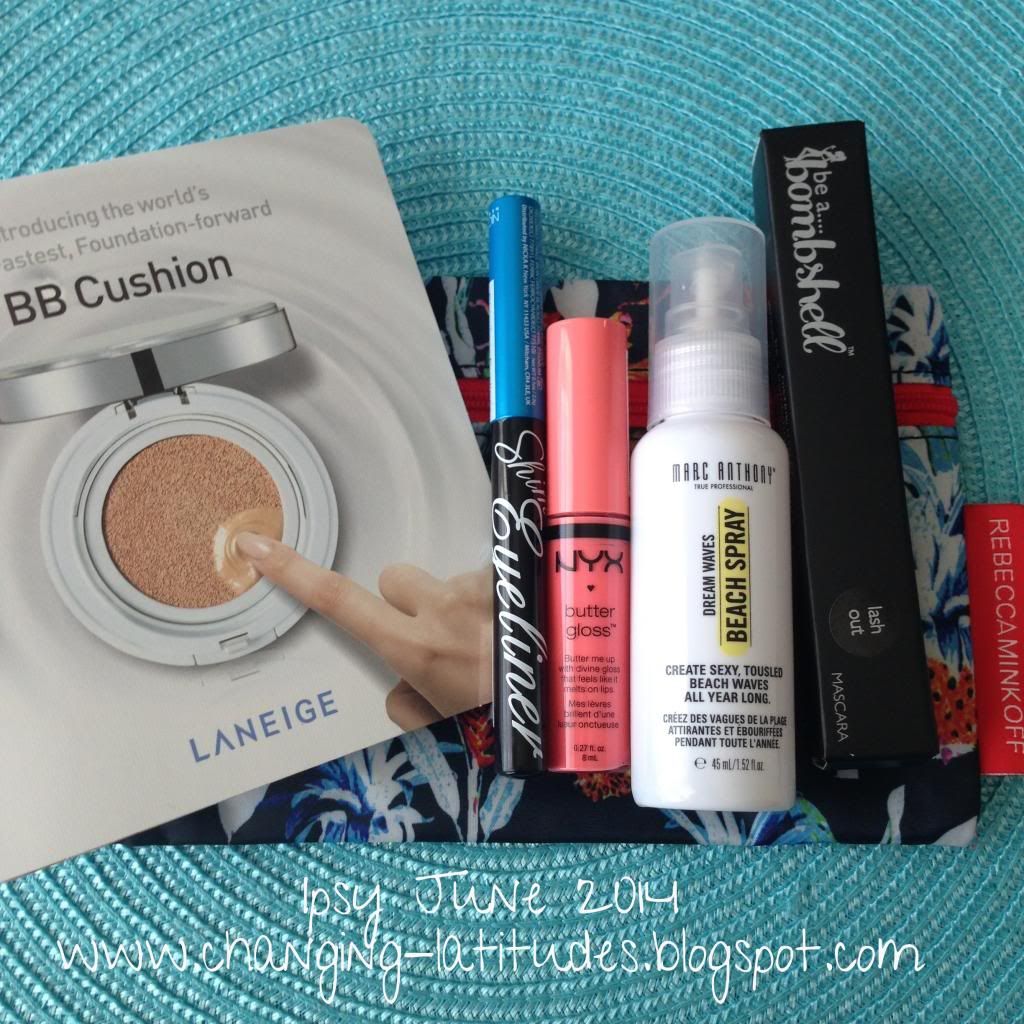 Starting from left to right, per usual...first is the
Laneige BB Cushion/BB Cream
. This is a Korean brand and Korean BB Creams are supposed to be the best on the market. I have to say that this surprised me on how much I liked it. The sample came with light, medium, & dark tones and the light was a perfect match for my skin. I am now looking into other Korean brands for when I need to replace mine (I wasn't crazy about the cushion aspect of this.)
Next is the
NickaK Shimmer Eyeliner
. I really like this eyeliner. I apparently love liquid liners (this is the second one I've received, and I love it!) My coworker received the green shimmer, which isn't her style, so she gave it to me. I love these eyeliners!
Next is the
Nyx Butter Gloss
, I received it in Apple Strudel. I'm not a huge fan of glosses, but this one is nice. It's a little sticky when you first put it on, but the color is nice.
The
Marc Anthony Beach Spray
smells like a Pina Colada. Now that I've cut my hair short, if I don't dry it, it gets really kinky. This spray helps it along, but it tangles my hair something fierce, so it's not my favorite.
Finally, I got the
Lash Out Mascara from Be A Bombshell
. This mascara stunk. It had a ridiculously strong chemical smell. They have said that it's safe to use on their
Facebook page
, but I couldn't get the wand anywhere near my face without my eyes immediately tearing up. I wrote to Ipsy about it and they sent me a replacement product, a different mascara from Elizabeth Mott. I was glad to see they sent a replacement.
To end on a high note, how cute is the bag this month?!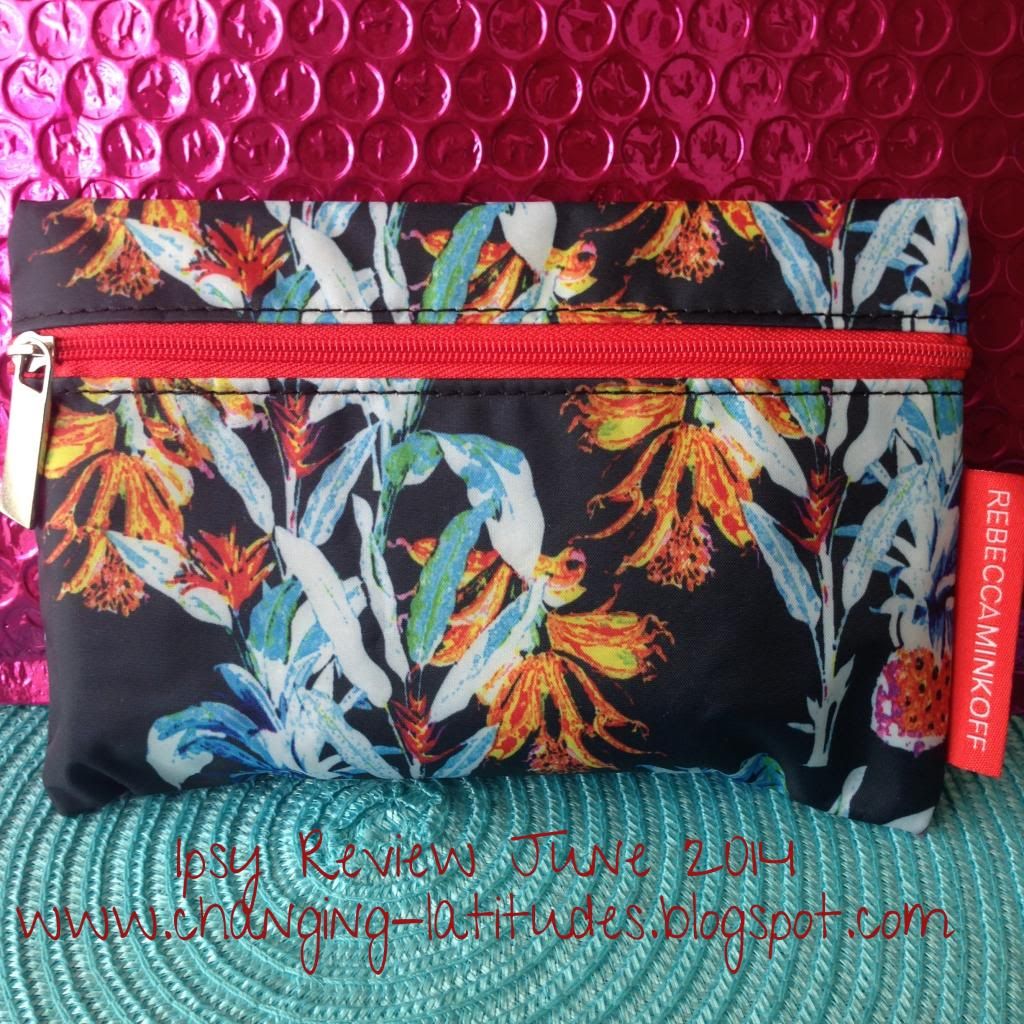 Ipsy
teamed up with
Rebecca Minkoff
for the design this month and it's amazing. This bag probably had a lower value compared to other recent bags, but it introduced me to new products that I love, so it's definitely a win!