Whenever you have a group of adults who talk about Epcot, eventually drinking around the World comes up.  Clearly, we are no different and decided to give it a try.  So for some history on how it came about; last month, friends of ours, James & Crystal, suggested we give it a try - it was on James' Bucket List.  Since I really can't drink that much, I offered to be the Designated Driver.  We originally scheduled it for February 2, but since my parents have a timeshare at Orange Lake that was being used and had an extra bed the following weekend, we rescheduled to February 9.  This worked out well, because even if I was sober and able to drive all the way back home - it was still a long day and a 15 minute drive is better than an hour!
Mexico
We got to Epcot about 11:30 in the morning and headed straight for lunch.  We had discussed a strategy and decided Mexico should be first then double back to the UK, so I suggested Cantina de San Angel for lunch.  It's one of my favorite places to stop around the World Showcase for lunch, so I was a happy camper.  We finished up just after noon, so we had a good 9 hours to hit 11 countries. Once we had food in our bellies, our first stop was to
Cava del Tequila
.  Since this was our first stop, and I love their Blood Orange Margaritas, this was the only place I joined with a drink as well.  Crystal joined me with a Blood Orange Margarita.  As usual, it was delicious.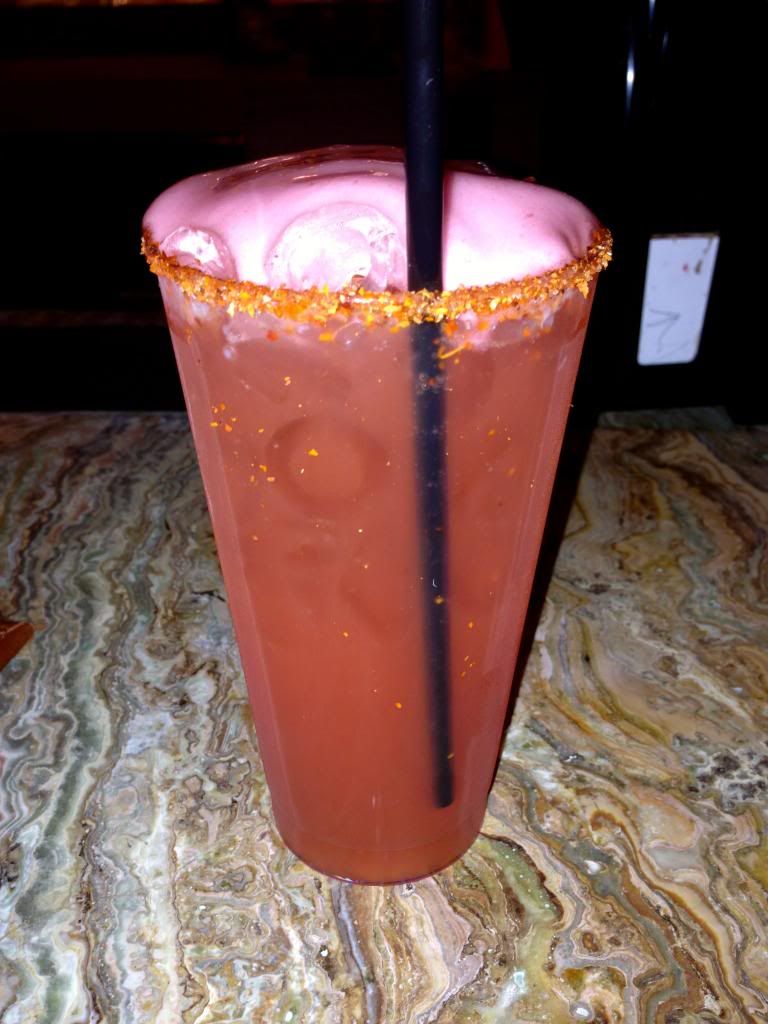 Blood Orange Margarita
James & Geoff both had Classic Margaritas, but Geoff's was made with Mezcal instead of tequila.  They both look the same, so I'll just include the one picture.
Classic Margarita