I signed up for yet another Subscription box this month - before you say anything, yes, I have a problem and may need an intervention.  This one is different than the other ones I have though because it's FOOD!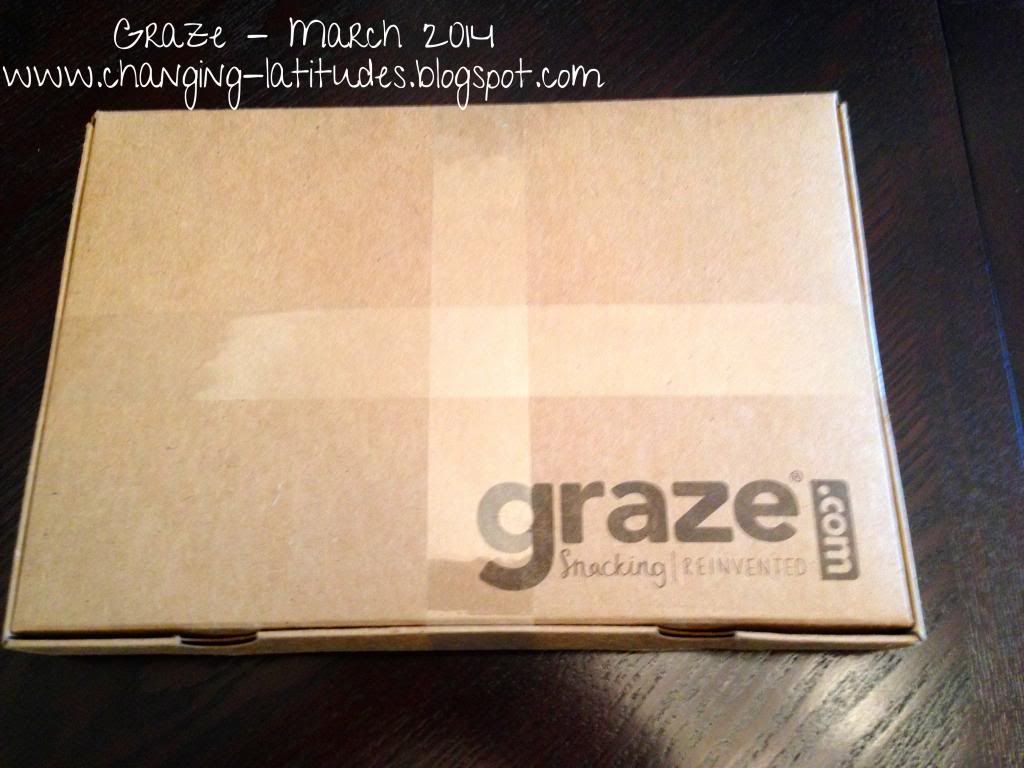 Graze ships monthly or every 2 weeks.  So far, we just have the monthly subscription.  It runs $6 per box, including shipping.  The focus is on healthy snacks.  They have two options, either the NibbleBox or the Calorie Counter Box (all snacks in that box are 50-150 calories.)  They send you 4 random snacks, but you can rate them on their website and anything you mark "trash" you will never receive.  I was looking forward to this box since it's one that Geoff and I both can use!  Oh, and if you use my
friend code
, you'll get your first and fifth box free!  This first box was free for us, so I decided to try it - if we didn't like it, we'd cancel it before the next one.