I think it's safe to say I'm not meant to be a professional blogger. In any event, I know we have family from up North that reads this to see what we've been up to, so I'll post every now and then with a recap of whatever time has gone by.
My last post was from back in June when we went to see the new Simpsons area at Universal. I'll start my recap from May, since I left that out of my last recap. While we've been busy, a lot of what we've been up to has been pretty mundane stuff - hanging out with friends, visiting family, etc.
May
In early May, my cousin Katie and her friend came down to WDW. Of course, I joined them for a day of Epcot fun. And also of course, I have no pictures from the day besides what I ate at breakfast. That's normal, right?
I met up with the two of them in France at the new bakery. I took lots of pictures with the intention that I would put it up on here. Oh well, the best laid plans and all that.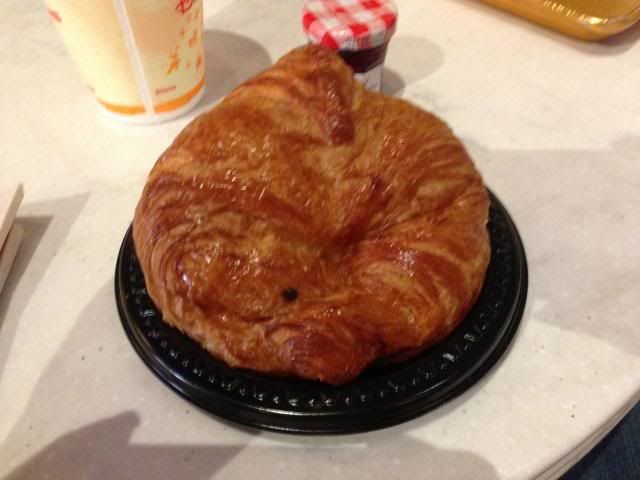 It was really neat as not too many people are aware that the bakery is open at 9am, not at 11am like the rest of the World Showcase. I was able to head right on back and there were maybe two other tables filled with people enjoying their breakfasts...which meant I had a great opportunity for pictures. I hadn't eaten anything yet that morning, so I grabbed a croissant and some jam. It was delicious! Still warm and a great way to start the day. Moral of the story is if you want a nice quiet start to your day at Epcot, definitely check out the bakery!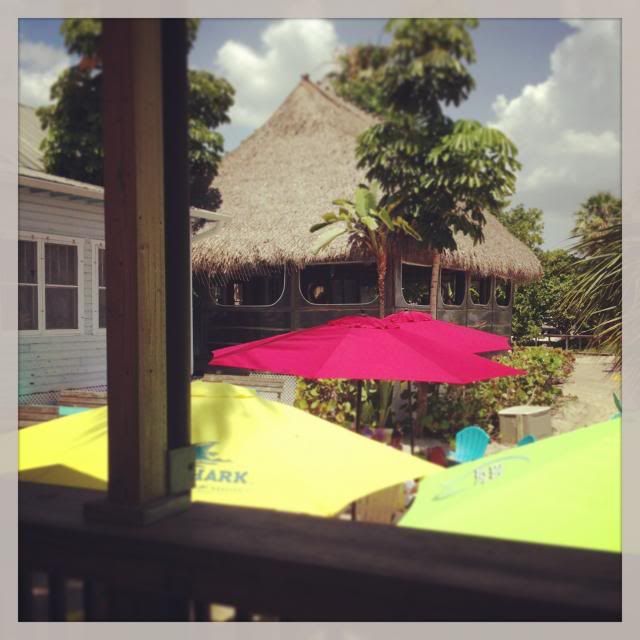 Memorial Day Weekend saw a few barbeques and generally enjoying the extended weekend. The Friday of Memorial Day Weekend we went to Squid Lips for lunch. It was a moment where I really loved the fact we moved to Florida because this was just lunch at a local place. Granted the scenery made it extremely difficult to go back to work that afternoon!
June
June was overall pretty quiet. The weather was starting to heat up - which meant we spent more time inside! We visited the new Simpson's area at Universal - the one blog post I managed to put up this summer! The biggest thing that happened in June was my friend Maggie's wedding. Since ticket prices were so high to fly to Chicago, Geoff and I decided that I would go to the wedding by myself. It worked out great since I could make it a girl's weekend with my friend Jess!
We had an absolutely fantastic weekend playing catch up on each other's lives. I also had the opportunity to spend time with some other friends from college that I don't talk to nearly as often as I would like.
The wedding itself was gorgeous - as was the bride! Though the full Italian wedding treatment (the groom was Italian, Maggie is Irish - so of course there was a bagpiper too!) with all the food had me rolling out of the reception! I wish her & Anthony many many happy years!
July
Over the 4th of July, we learned that Bandit has officially been away from Rochester long enough that fireworks frighten him. Up in Rochester we lived close to a gun range, so we heard loud bangs fairly frequently. Bandit was never phased. Until the fireworks at the Stadium went off this year. He was not happy. Of course, being Bandit, he barked at them first. He is ferocious.
Later in the month I visited the Magic Kingdom to see the new Main Street Bakery - Starbucks Edition. I liked the changes, it's a lot more open inside and can fit a lot more people. I'm also not a coffee drinker, so the coffee aspect was a little lost on me.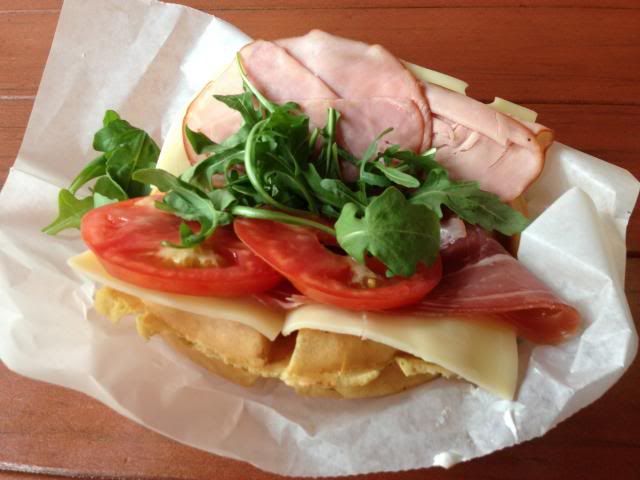 After the not so exciting
chicken and waffle sandwich
at Universal, I really wanted to try Disney's version of a waffle sandwich. I opted for the prosciutto, ham & swiss sandwich. This thing was a beast. It was a full Belgian waffle - cooked fresh, and just loaded with toppings. I didn't even come close to finishing it. It was also cheaper. I feel justified in my not-so-stellar review of Universal's sandwich after this one. It's night and day.
August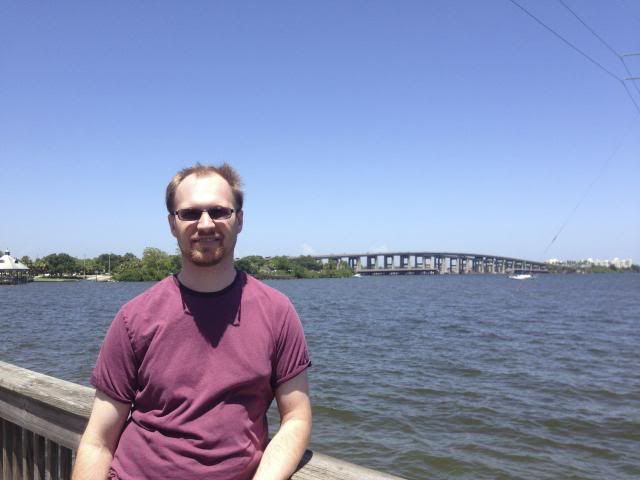 August started with a little exploring in Cocoa Village. We had a pretty nice day, so Geoff and I went exploring. I stumbled across this handsome fellow and decided I would take him home with me. So far it's worked out pretty well.
All kidding aside, I love days like that. I really love the area we live in and it's really nice to take a day to take in the scenery and to just enjoy it.
Later that month we had a whirlwind trip planned. One of my favorite people in the world was getting married (my high school friend Brittany.) And I had the privilege of being in her wedding. The same weekend Geoff's family was having a birthday/anniversary party for his grandparents. The trick was finding a way to be two places at once! After much thought, a plan was hatched. There was no way I would miss Britt's wedding, so I would go to that in PA, and then fly up and join Geoff and his family in New Hampshire. It was exhausting, but we made it work! I also managed to squeeze in a visit with my Nana - and managed to surprise my Aunt Donna at the same time! I'm quite certain that it is literally impossible for me to be any happier for Britt & Chris. Congrats again you two!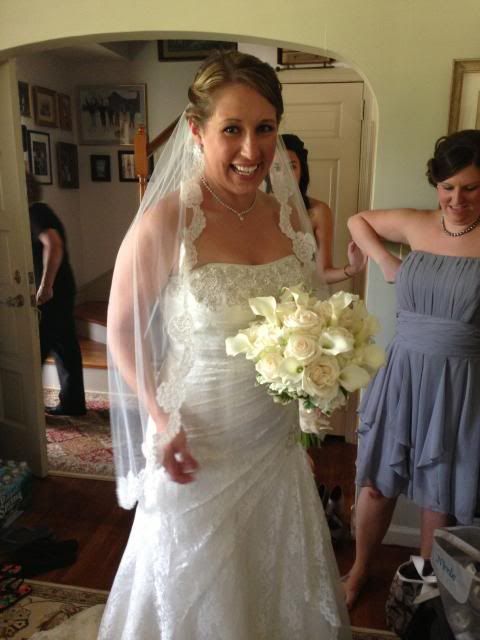 Beautiful day, beautiful bride!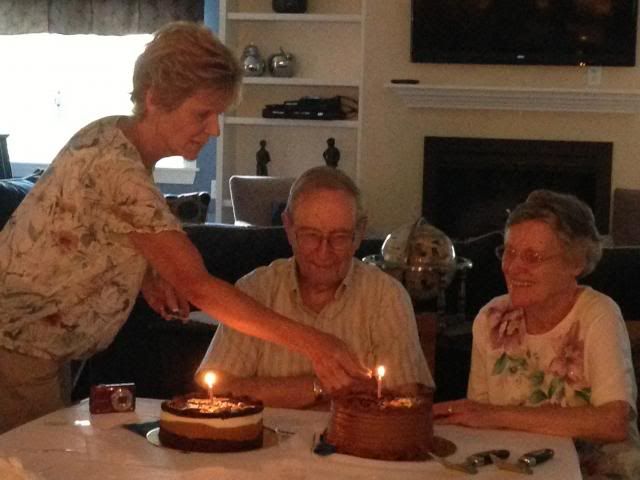 Celebrating many years of life & love!
All the in-laws!
September
September was a fairly quiet month, a nice relief after the crazy travel in August! Of course, it didn't start that way! My friends Brad & Katie got married over Labor Day weekend up in Philly. Since I was just up a couple weeks prior for Britt's wedding, it wasn't in the cards to go back up so quickly. However, they were coming down to Disney for their Honeymoon!! (Of course, I gave them advice during the planning stages.) I was exceedingly happy I had the opportunity to see them.
I suggested an Epcot resort for them to stay at. They chose the Beach Club. When they were checking in, they were sprinkled with pixie dust and snagged an upgrade to Club Level. Not only that - but they were upgraded to the second nicest suite in the entire hotel. WHAT?! I was crazy excited for them. And they were gracious enough to let me check it out. The picture to the right was their view. From one of the two balconies. Amazing. Just amazing.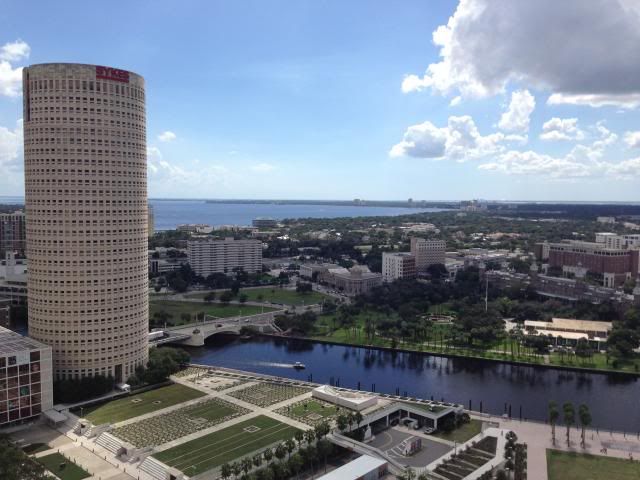 Speaking of views, my parents recently bought a condo in Tampa. My Dad accepted a new position within his company that has him working out of Tampa instead of Lakeland, which means a pretty long commute. Instead of dealing with that commute every day, they decided to buy a place a little closer to where he works for the next couple years. We took a trip out and visited one weekend. It's really pretty - and on the 25th floor, so the view is amazing.
October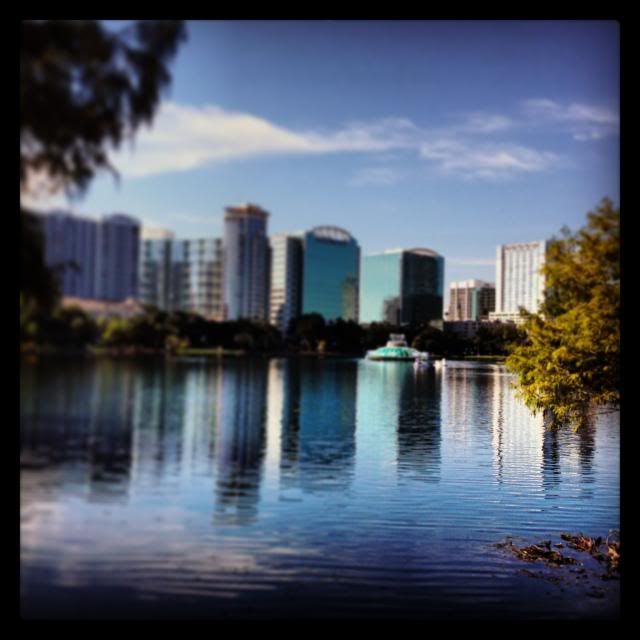 Geoff's birthday was on the 10th. That weekend we went up to Disney and met my parents for breakfast at Kona. Geoff decided not to renew his Disney pass, so we didn't stick around after breakfast. Instead we decided to check out Lake Eola in downtown Orlando. It's essentially a huge lake in the middle of the city. It was a beautiful morning, and we thoroughly enjoyed taking a stroll around the lake.
A couple weekends ago, my friend Jess and her boyfriend, Tom came to Florida. I knew Tom in college, but haven't seen him since. It was his first trip to Florida (ever.) They came down and did Disney for a few days before joining us on the coast.
I met up with Jess and Tom on Saturday morning for a character breakfast! We snagged reservations at Chef Mickey's a few days before. I was super pumped - it's been a long time since I've done a character breakfast! We had a fantastic time at breakfast - introduced Tom into the crazy. Then we went over to Hollywood Studios for a little fun in the park.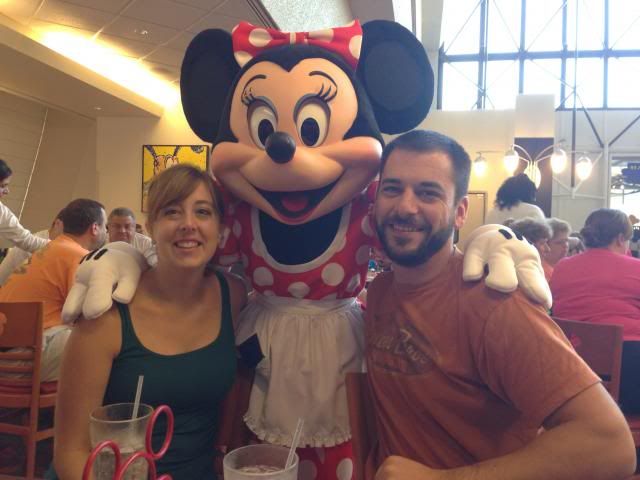 We finally came back East and headed out to the Mansion for dinner. It's a local restaurant that has a nice rooftop deck that overlooks the river. It was a gorgeous night and a perfect evening. I loved having my friends visit, having a few beers (or ciders in my case), and really enjoying life.
And that brings me almost caught up. Last weekend I hit up Food & Wine Festival with my Mom - I'm planning on doing a post with the food reviews. Hopefully I'll actually do it in a timely manner! I'll leave you with a few adorable pictures of the Bandit.