Geoff's parents visited for the Holidays and while they were here, we decided to head up to Disney. And because we're not totally crazy, we didn't actually go into the Parks. Rather, we had lunch at Kona (which I didn't take pictures of, sorry!) and then explored the Magic Kingdom resorts to look at their Christmas decorations. It was great, we got a little Disney Magic without the insane crowds!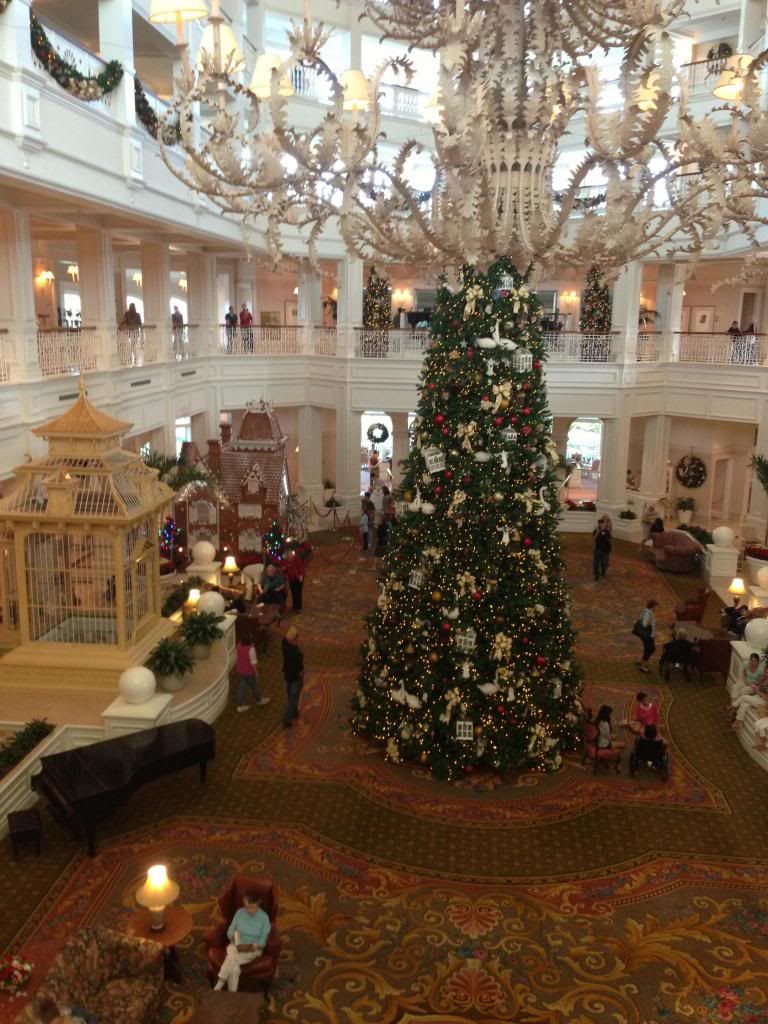 Grand Floridian Lobby
Our tour eventually led us to Wilderness Lodge, where we decided it was time for a sweet snack! Geoff's Dad shares my sweet tooth, so it wasn't like I had to twist anyone's arm.
His Dad opted for the traditional Chocolate Cupcake:
Chocolate Cupcake
He enjoyed it, but it's a pretty standard option.
So I tried something a little different.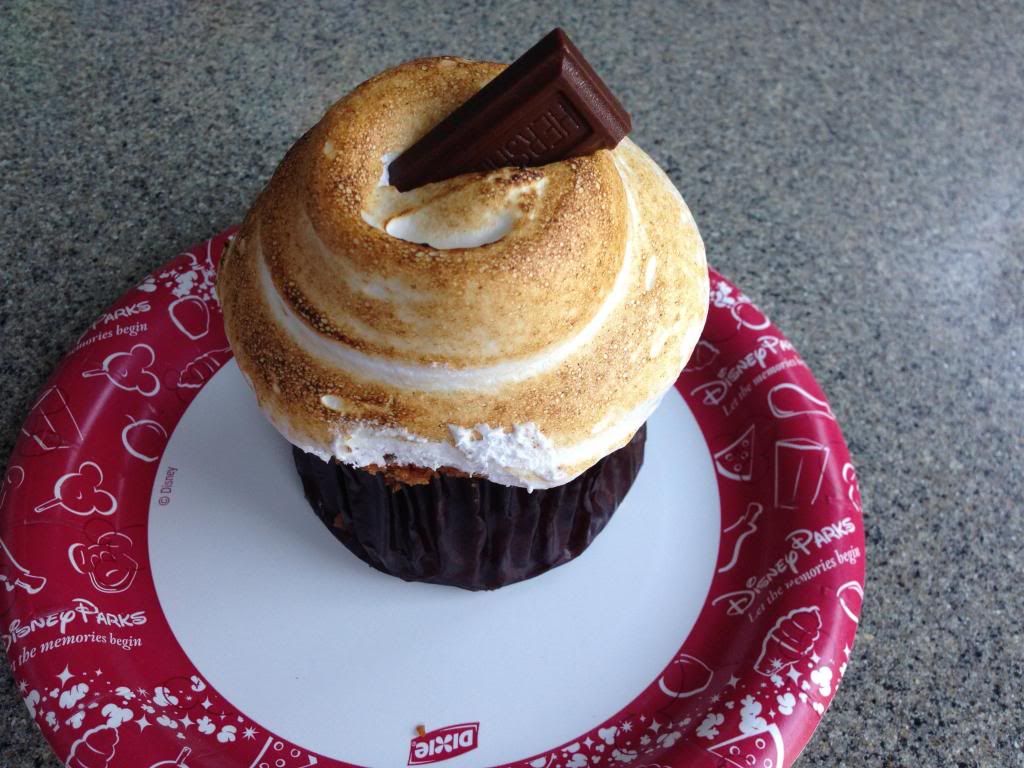 'Smores Cupcake
I got the 'Smores Cupcake! I had heard good things, so I was excited to try it. To be honest? I was a little let down. I mean, it was good, but I really wanted that toasted marshmallow, chocolate and graham cracker flavor and it was more subdued. I would probably try something different next time.