Probably one of the best things about Disney is that it is almost exactly half-way between us and my parents. Which means it's the perfect spot to meet my Mom for lunch. Before the Holidays, we did just that. We decided to meet at the Grand Floridian Cafe and check out the Holiday decorations at the Grand Floridian.
The Grand Floridian Cafe is tucked in the back left corner of the main building of the Resort. Like the rest of the Resort, it has Victorian decor. We stumbled over this particular dining location a number of years ago when we were looking for a late breakfast. It's a good little find. It's usually not too busy, so it's easy to get a reservation and it stays fairly low-key and quiet.
We checked in about 5 minutes early, and were given a buzzer. Not too much later, it was going off and we were directed to our table. We were seated fairly close to the front in the middle of the room. Personally, I like the back of the restaurant and against a window, but we're not terribly picky. Our waitress was very nice and attentive, no complaints there.
My Mom decided to start off with the soup of the day, Butternut Squash.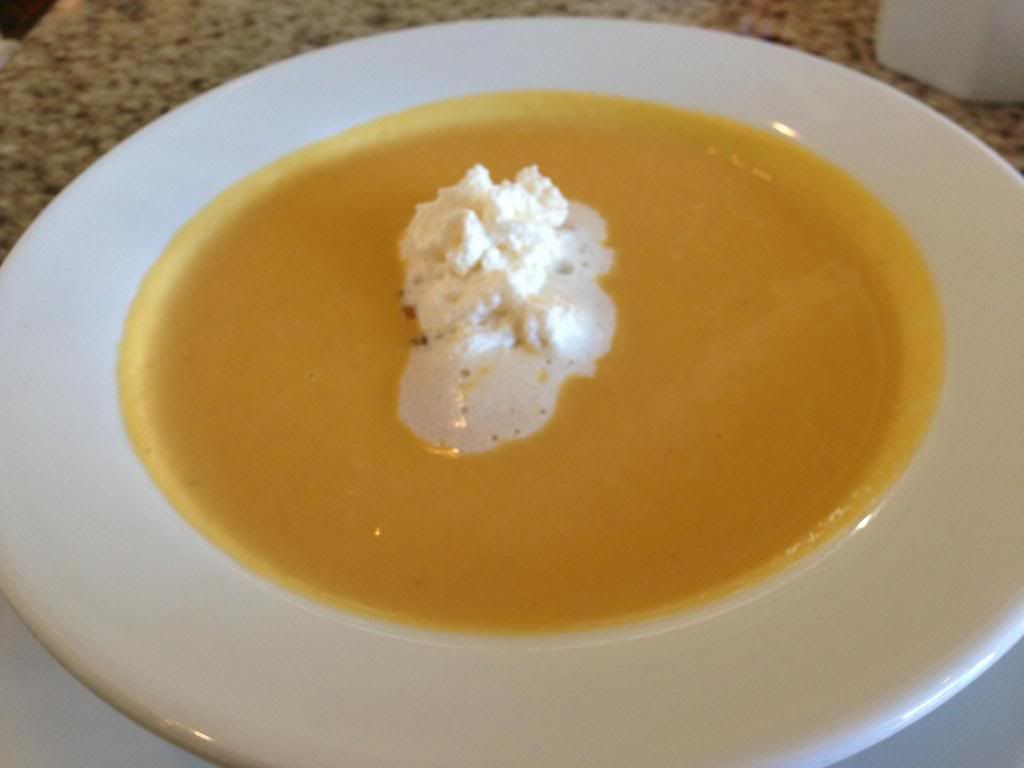 I had a bite, just to try. It was delightfully thick and flavorful. It happened to be fairly chilly that day (you know, like chilly for Florida...I was wearing long sleeves, a scarf, and a jacket. Don't judge.) So a nice warm soup certainly fit the bill.
For her entree, she opted for the fish of the day (sense a theme?) which if I remember correctly was Mahi Mahi.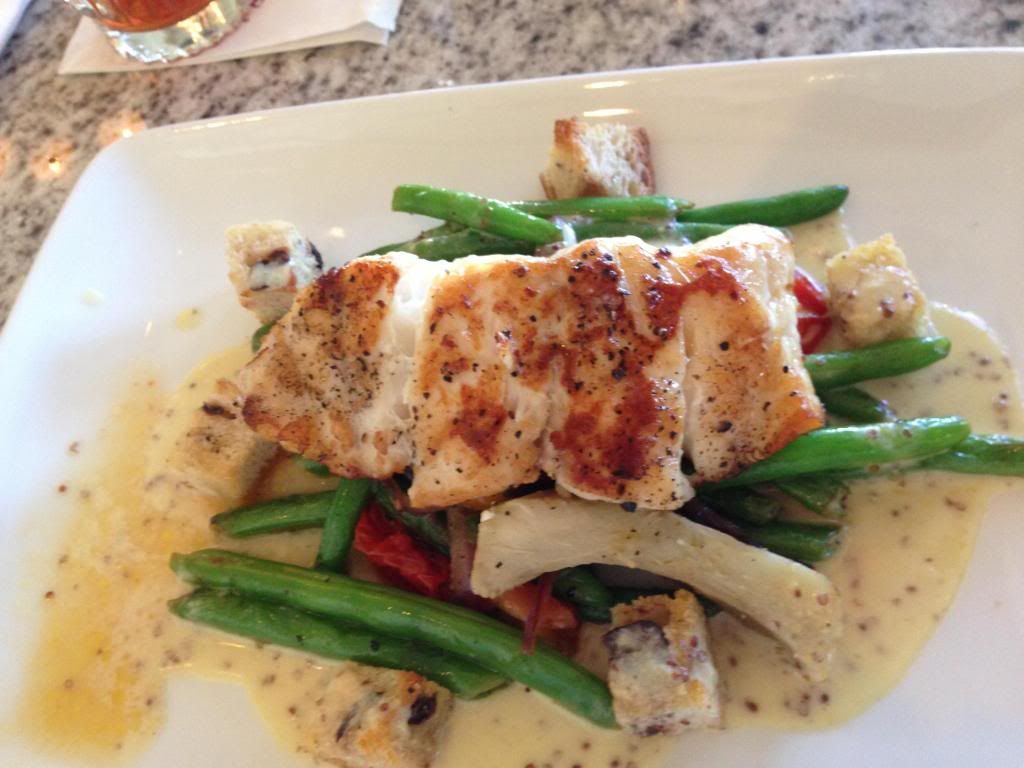 It was cooked perfectly and was very flavorful. A nice healthy option.
I opted for something a little less healthy and got the Reuben sandwich with chips.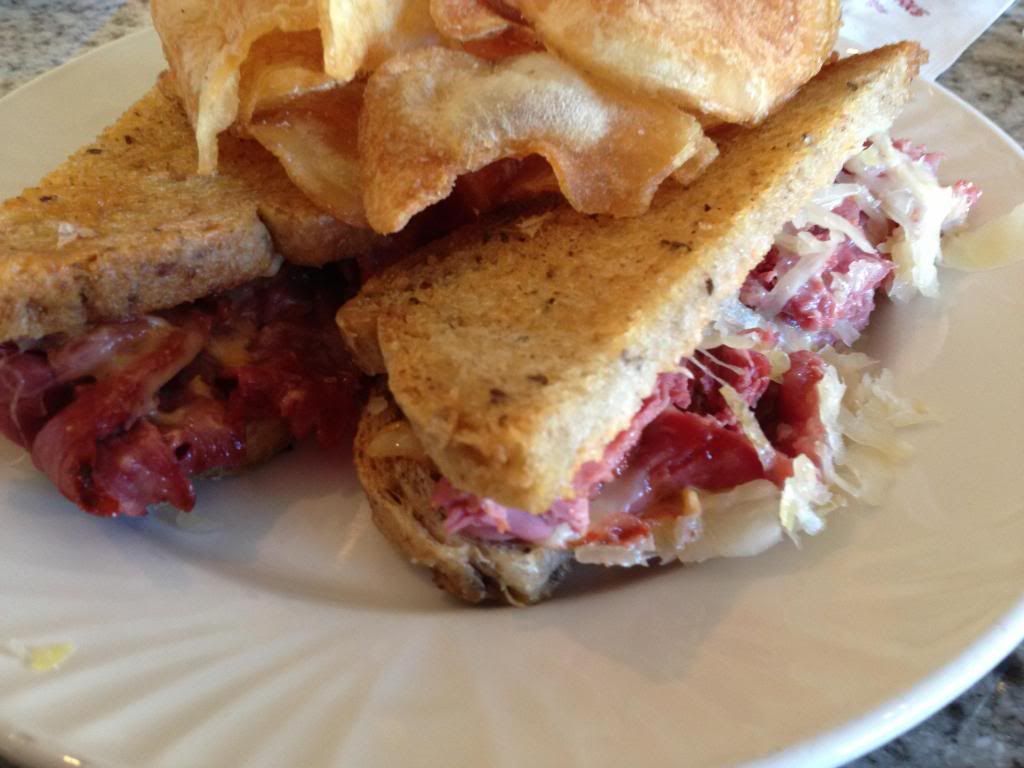 There's not too much to say about the sandwich, if you like Reubens, you'll like this one too. The bread was flavorful, fresh, and toasted. It was also a fairly messy sandwich, which means it was a winner in my book. Unlike the "homemade" chips at Captain Cooks at the Poly, these chips were cooked through and crunchy. A solid option, if not that adventurous.
I capped our meal with dessert, obviously. I chose the Boston Creme Pie.
I'm a fan of restaurants that offer mini-desserts. I don't really need a huge slice of cake after my meal, I just want a little something sweet. All of the Grand Floridian Cafe's options are small (and priced that way too.) This wasn't the best dessert I've ever had, but it was sweet and good enough to cap off a great meal.
In conclusion, if you're looking for a low-key, tasty option for a day when you either need a break from the Magic Kingdom or are taking a day off from the parks, the Grand Floridian Cafe is a solid option. I wouldn't go out of my way to eat here, but I'm still a fan!

(By the way - I've changed how I do pictures, so you can now click on the picture to make it bigger!)