Also prior to the Holidays (I know, I've been slacking) Geoff and I went up to the Magic Kingdom. Our original plan was to eat at Be Our Guest in New Fantasyland, but when we arrived, we were told the wait would be over an hour. And well, we didn't want to wait that long.
So we grabbed a LeFou's brew (I love Apple Juice and sweet things, so I like it) and walked over to the Contemporary for lunch instead. We had eaten at Contempo Cafe a few years ago when we were down for Food & Wine Festival and enjoyed it, so we decided to try it again.
Contempo Cafe is located on the same level and right next door to Chef Mickey's. So it's loud. And the monorail runs right over your head (who can resist that?!) You place your order on a touch-screen kiosk, pick up any desserts/chips/drinks you want, and then head to the cashier. Once you pay, you'll receive a buzzer that will go off when your food is ready. Of course, there's nothing telling you that this is the process, so you tend to get a lot of confused people waiting around the pick up window.
And now for the grub - Geoff decided to try the Turkey BLT, minus the T.
He's not a huge fan of tomato, so he asked to leave it off. He liked it, but it had a lime-cilantro aioli on it, and he's a huge fan of lime. And cilantro. So it was a pretty safe choice.
I decided to get the same thing I had last time, the Hot Turkey Sandwich. What can I say, I'm a creature of habit.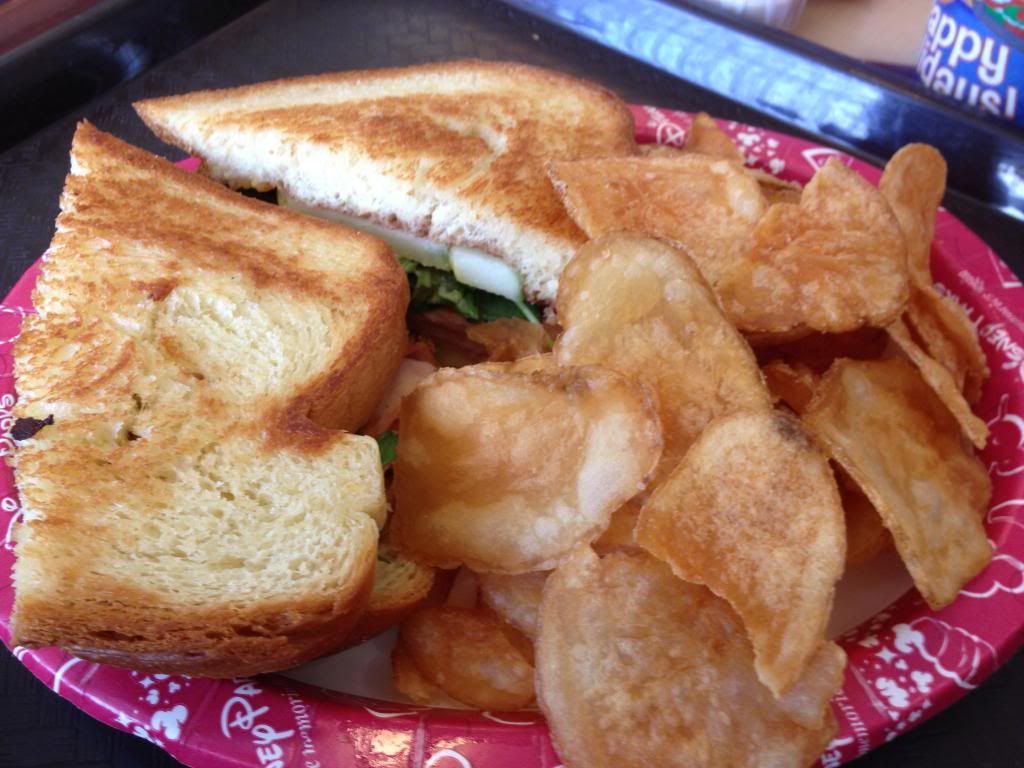 And the sexy side view: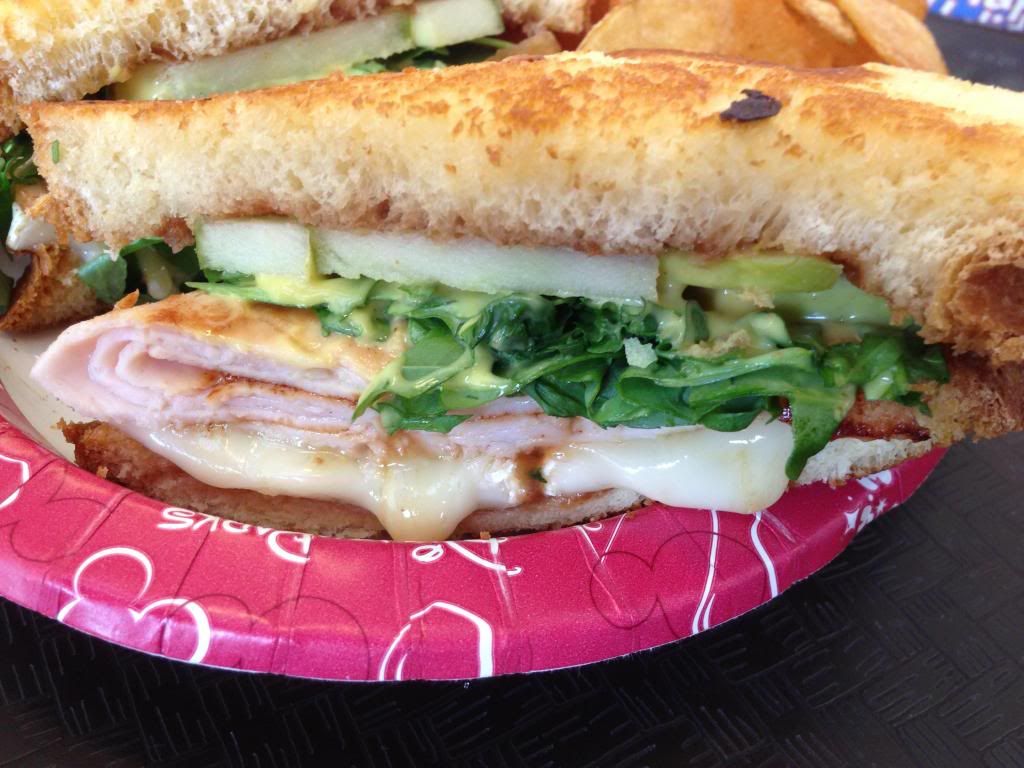 Yes, that's turkey, arugula, brie, and apple. Which I can't resist. It was delicious. I love this sandwich. It's pretty hearty and filling, you could probably easily split these sandwiches.
Contempo Cafe is another good option if you'd like to escape the crowds of the Magic Kingdom. We haven't been disappointed with the food here, but it's fairly disorganized. It was disorganized when we were there a few years ago too, so apparently that's not changing any time soon! Still a good, tasty option!